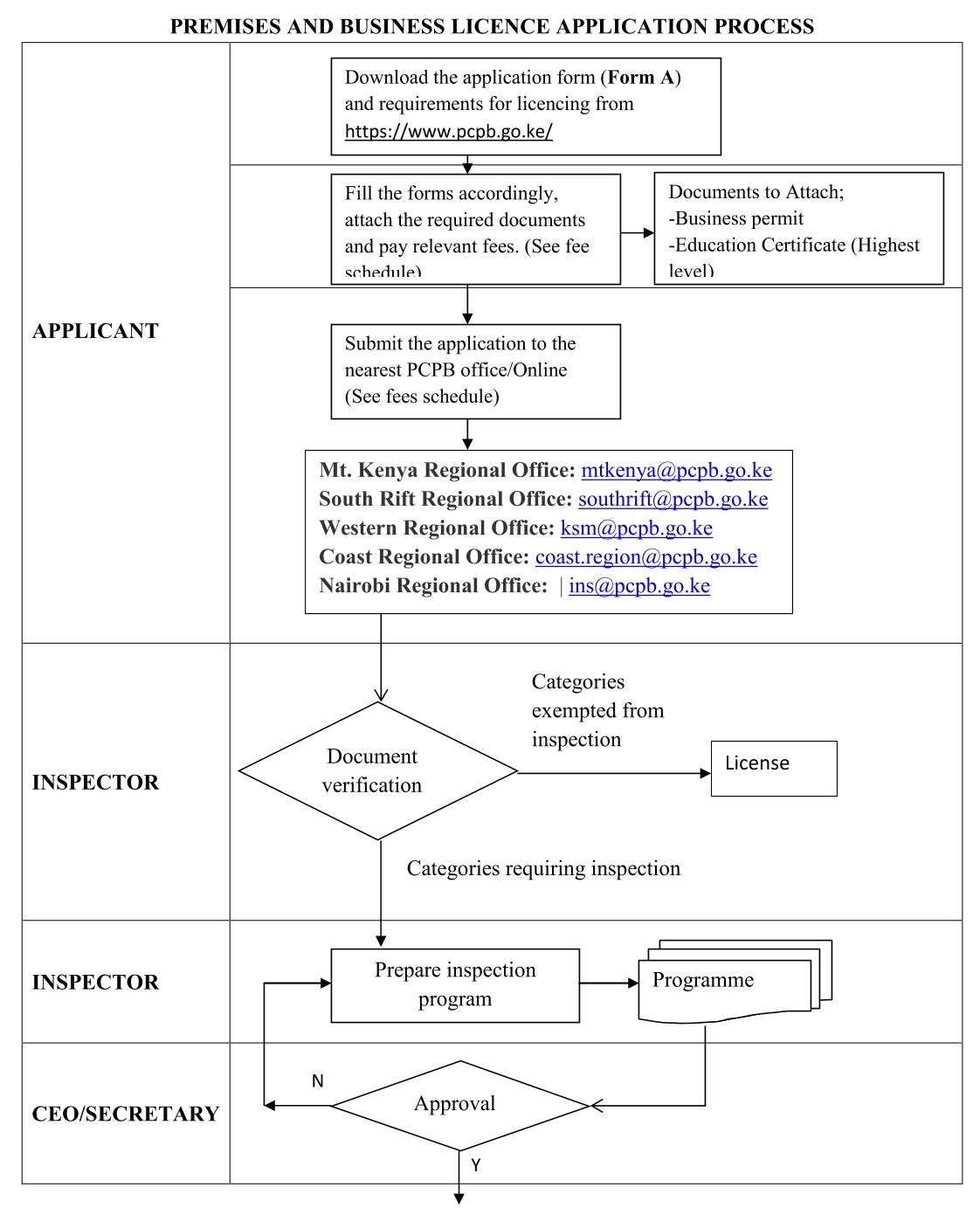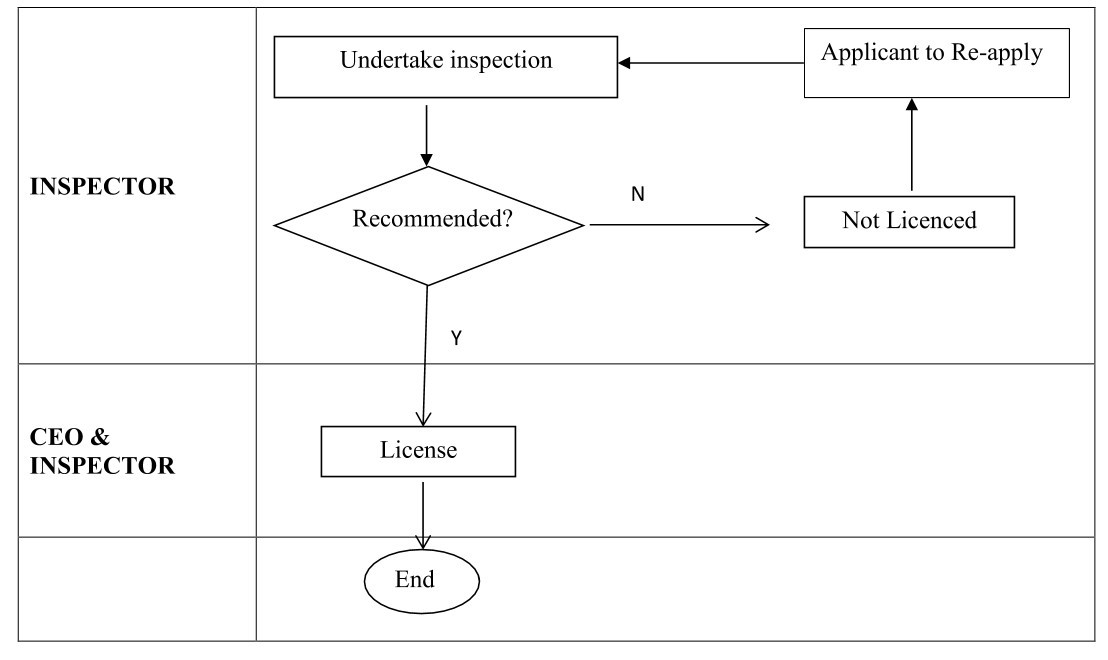 Block Title
Application form: Form A_ Licensing_of_Premises_Application_Form

Licensing Requirements plus Conditions for licensing Pest Control Operators (for those with wish to combine businesses)
Fees Schedule (with requirements for each business operation)
Regional Offices Jurisdictions
PROCEDURE FOR ACCREDITATION
1.0 Title: Procedure for accreditation of testing institutions for efficacy, toxicity and physical chemical properties.
2.0 Purpose: The purpose of this procedure is to ensure that pest control products are properly tested for efficacy, toxicity and physical chemical properties using scientifically sound procedures.
3.0 Scope: This procedure applies to all local institutions intending to be accredited for efficacy, toxicological studies and physical chemical properties.
4.0 Terms (Definitions): Accredited scientists/institution- means a person or an institution that has been officially recognized by the Board as having the capacity and competence to undertake biological efficacy trials.
5.0 Responsibilities: The Head of Registration Department shall be responsible for the effective implementation of the procedure.
6.0 Procedure:
6.1 The applicant shall prepare and submit the application to PCPB in form of a letter specifying -: area of specialization, type of accreditation sought and physical location of offices as per the requirements
6.2 The Registration Department shall carry out preliminary assessment.
6.2.1 If satisfactory, the Registration Department shall short-list the application for further assessment
6.2.2 If not satisfactory, the applicant will be informed of the deficiencies
6.3 The Registration Department shall form a Team of Experts with experience in efficacy / toxicology /chemistry to visit the institution within ninety (90) days.

6.4 The PCPB shall inform the applicant of the planned accreditation visit, specifying the date and time of the visit.
6.5 The Team of Experts shall assess the capacity of the institution in terms of human personnel and experience, land resources, safety of workers, physical facilities and other capacity as outlined in Form RA 2 (for efficacy), Form RA 3 (for Toxicology) or Form RA 4 (for physical chemical properties) – see details at https://www.pcpb.go.ke/application-forms/
6.6 The Team of Experts shall prepare a report and present the same to the Registration and Technical Committee for consideration.
6.7 The recommendations of the Registration and Technical Committee shall be presented to the Board of Management for consideration in the next Board Meeting.
6.8 The Board shall consider the application.
6.8.1 8.8.1 If approved, the applicant will be accredited for 3 years and informed in writing within one month.
6.8.2 8.8.2 If not approved, the applicant will be informed accordingly within one month
6.9 The Chief Executive Officer shall issue an accreditation certificate within one month after Board approval
6.10 The I.T. Section shall record the applicant's details in the list of accredited Institutions and post it to the PCPB website.