---
Sharing Experiences and Knowledge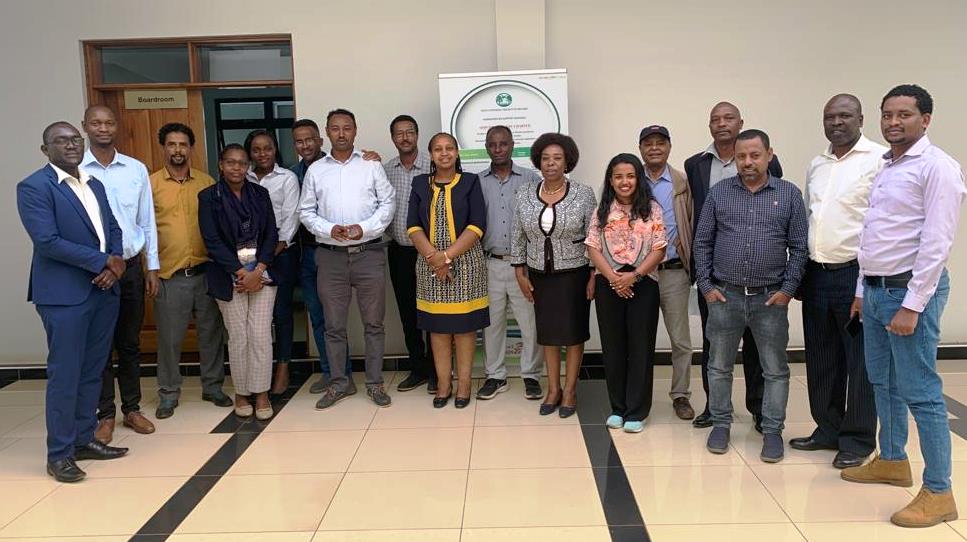 Fostering Regional Cooperation. Expert Mission by Delegates From Federal Republic of Ethiopia on False Codling Moth (FCM)
12.01.2023: The Pest Control Products Board (PCPB) received delegates from the Federal Republic of Ethiopia. The expert mission was in the country to learn from Kenya's experience in the management of False Codling Moth (FCM). The expert mission which was from Ethiopian Agricultural Authority (EAA) and Ethiopian Horticulture Association (EHPEA) was taken through PCPB response to the FCM. The PCPB shared its experience and best practices in providing solutions to combating FCM.
 
Ethiopia which is one of the main growers and exporters of rose flowers in the World is facing challenges of FCM in roses. The FCM was designated as a quarantine pest, and trading partners require that exported fresh produce should be free of the pest.
 
PCPB has currently approved both chemical (https://www.pcpb.go.ke/crops/) and biopesticides (https://www.pcpb.go.ke/biopesticides-on-crops) pest control products for the management of FCM in Roses, Avocadoes, Capsicum, Chili peppers, Tomatoes, Watermelon.
 
The PCPB continues to be a leader in pest control products governance and is on hand to share its expertise to build regional, continental, and international good practices in the pest control products regulation.
Road Safety Mainstreaming
Gender Mainstreaming

Alcohol and Drug Abuse (ADA)
1. Never drive through moving water if you can't see the ground through it. Do not drive around road barricades; they are there for your safety, the road or bridge may be washed out | 2. Make sure that the windscreen wipers are in proper working order; change the wiper blades before the rainy season arrives. | 3. Turn on your headlights when driving in rainy weather. | 4. Make sure patience is exercised while driving many accidents are caused by impatient drivers who are rushing to get from point A to point B. | 5. 5. Don't make sudden stops or lane changes. Instead, take care to ensure that other drivers are likely to be able to predict your actions to maximize safety.
Stop Gender based violence: give equal opportunities to every gender | Create awareness on manifestation of Gender based violence | Empower the society on reporting gender based violence.
Effects of Alcohol & Drug Abuse: Heart diseases | Brain malfunctioning | Liver complications | Short-term effects such as impaired vision | Depression, Relationship problems, Poor performance at work.